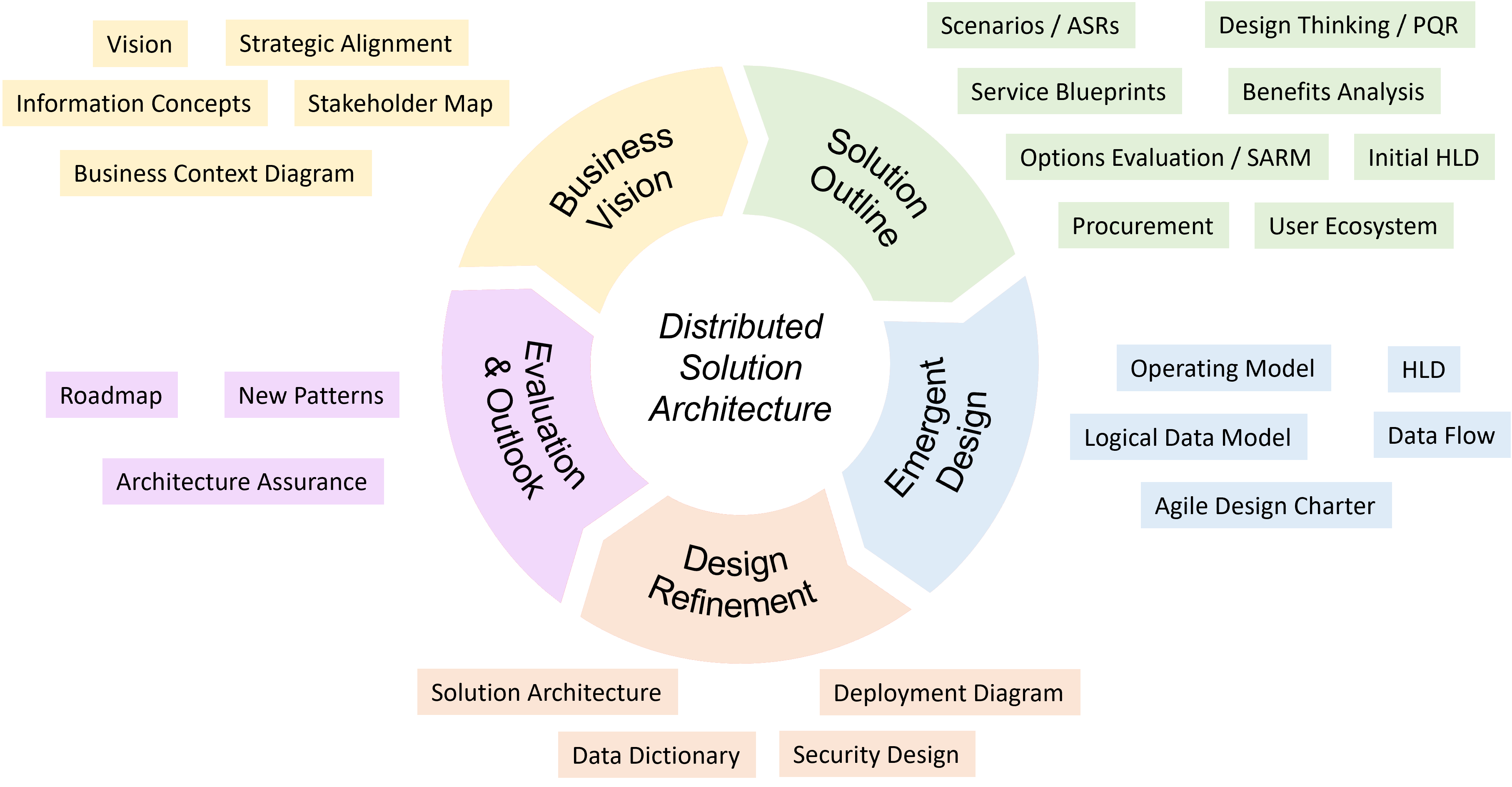 This is the architecture view of a typical project or programme lifecycle, applying equally to agile or traditional projects. It also aligns to the continuous delivery rhythm of a product or platform team's work.
A clear Business Vision is vital to the success of an initiative. The solution architect typically plays the role of facilitator here, working closely with the business owner of the initiative. This is ideally pre-project work, setting out who, what and why, making a case to fund first phase of the initiative that will articulate what in more detail, and begin to explore how.
The Solution Outline phase explores those requirements that will impact on the architecture of the solution, and begins to make some key design decisions. What will the customer or user journey look like? How will the solution be sustained? Are there multiple design options worth evaluating? Do we need to procure a solution or partner? Can we quantify the benefits?
Emergent Design and Design Refinement shape the solution design, guiding its evolution with the use of architecture patterns, standards, guardrails and principles and ensuring that the initiative is aligned to corporate strategy. The Evaluation & Outlook phase assures what has been achieved and points towards continuous evolution of the business service, product or solution with a roadmap, contributing to the evolving enterprise view with new model views and patterns.
The following diagram shows how the services relate to the project / iteration lifecycle and to each other. Note that the iterative nature of many of these services is not well represented in this diagram.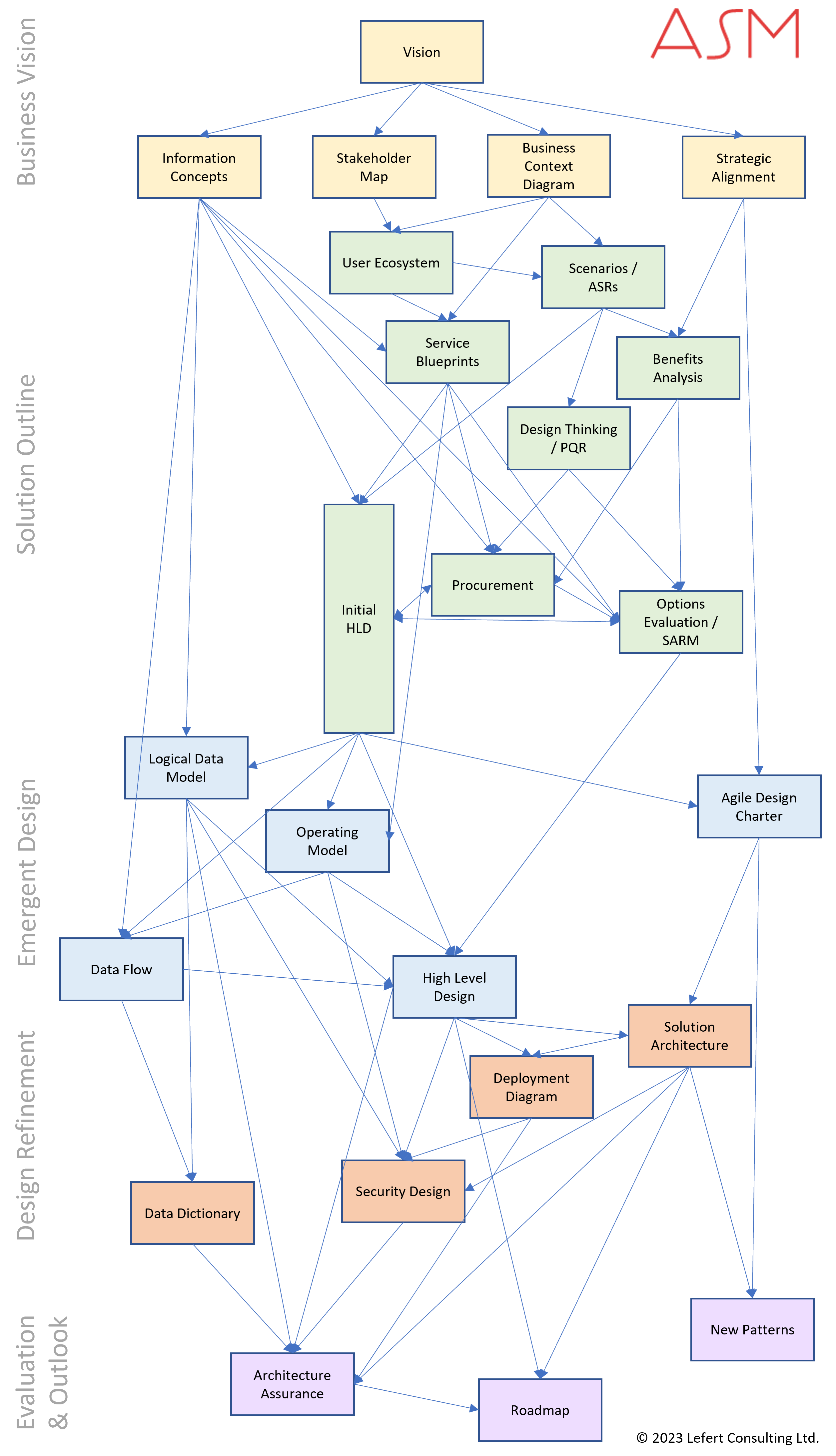 Click on any of the 25 services in either diagram to learn more about them. Or view the full service catalogue here.